Make grilling shrimp, fish, vegetables, potatoes, and loads more, a breeze!
There's nothing quite like the taste of a meal cooked over an open flame… but grilling can get messy and tricky. Not anymore with our Non-Stick BBQ Bag.
This innovative BBQ tool allows easy flipping and perfect grilling of even the most awkward items. Shrimp, potatoes, fish, vegetables… If you can name it, you can grill it!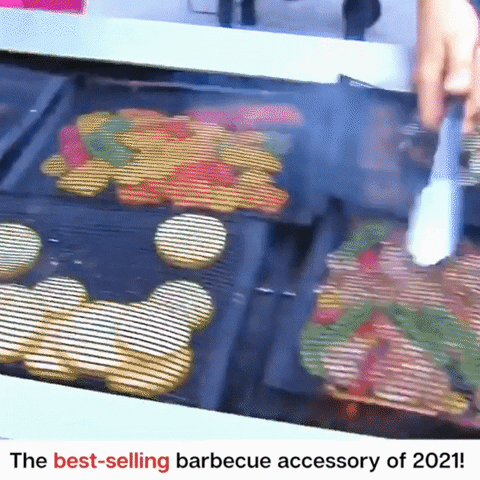 Spacious: Whether you're cooking solo or for a group, our Non-Stick BBQ Bag will fit it all. There's enough space in this 9.4×5.5 inches non-stick bag for multiple baked potatoes, large pork chops, kebabs and plenty more. 
Durable and Reusable: Our Non-Stick BBQ Bag is designed to take on even the toughest grilling. Crafted from non-toxic Teflon-coated fiberglass, each heavy-duty grill bag is ready for you to bring on the flipping and the flames. With three reinforced eyelets on each side, you can be sure that our Non-Stick BBQ Bag will remain your best buddy for years to come. 
Easy to Clean: Not only is our Non-Stick BBQ Bag easy to clean after use (they're even dishwasher safe), but it also keeps your grill looking and smelling clean. No more fallen chunks of food, no more endless grate scrubbing. Grilling will be so simple that you'll want to barbecue everything!
Simple to Use: These bags are the simplest way to get any even grill, every time. All you need to do is toss your desired meat or vegetables into the grill bag, seal it, and throw it on the barbecue or in the oven! Our Non-Stick BBQ Bag traps in flavor and heat for mouth-watering results.
Specifications:
Coating: FDA Approved, Non-Toxic Teflon (PTFE)
Color: Black / Beige
Small: 9.4×5.5 inches
Large: 8.6×10.6 inches
Extra Large: 11.8×9.4 inches