Bored out of your mind being stuck at home under lockdown/quarantine? Feeling lonely because your significant others are far away? Or just prefer the company of things over actual people?
This little fella can be your cool and comical companion. Just look at it wave its body for you!
Whatever your current situation in life, this dancing cactus plush toy can definitely bring you joy and laughter with the quirky way it sings and dances!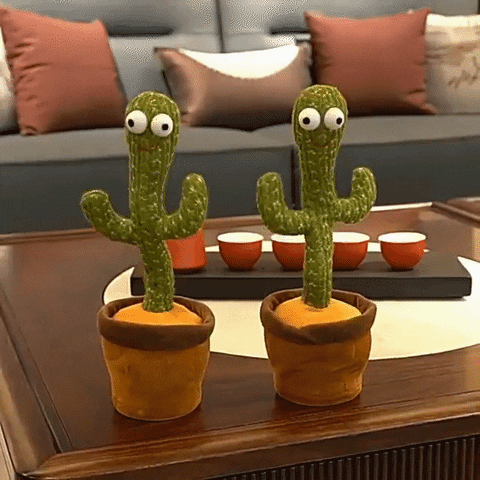 Put it in your bedroom and enjoy a good laugh before dozing off.
Put it in your office to take some stress off while working.
Put it in your kids' rooms so they'll learn this new and cool way of dancing (or not!)
Best enjoyed when shared with family and friends, so buy one for them too!
And don't forget the batteries (3 AA) – we don't ship batteries due to limitations in shipping potentially hazardous chemicals.
Specifications:
Size: 32cm / 12.6in
Materials: Cloth, PP cotton (filling)
Function: Music/Voice
Power supply: 3 AA batteries (NOT INCLUDED)
Package includes: 1 dancing cactus plush toy