304 stainless steel self-locking zipper tie can solve many troubles in your life!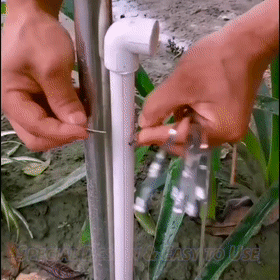 Ties are very suitable for various heavy-duty purposes, such as fastening cables and bags, fixing the equipment to poles or other objects, tying stubborn garden plants to garden fences, and any situation that requires lashing and fastening.
MAIN FEATURES
High-Quality Material
Our zip tie is made of 304 stainless steel with an operating temperature range of minus 170 °F. to 1000 °F.
 They have great toughness, corrosion resistance, fire resistance, and longer service time, which could be used in various environments such as wet places, outdoors, places with high temperatures, and so on.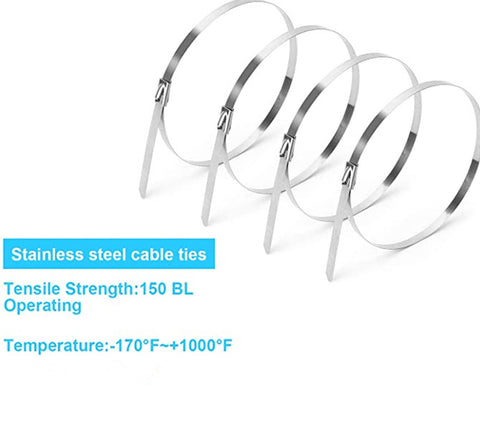 Special Design & Easy to Use
These locking tie wraps are designed with a thickened buckle to reinforce the tie. 
In addition, the buckle contains stainless steel balls to keep ties from losing after being clamped. 
Last but not least, you completely don't need any tools to install them, as easily as a zipper.
Wide Application
Our products are ideal for the ship, mine, electricity, automotive parts, computer wire harness, home repair, and more.
For example, you could use these on a chain-link fence as a tie for securing the fabric to the posts, which are much stronger than the plastic harness.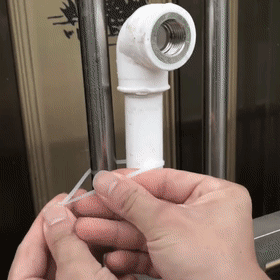 Self-Closing Design
The zipper is exquisitely designed with a ball buckle structure that features an automatic locking function. 
Quick and safe, a slight angle to the pointed end provides easy insertion into the tie head.
USAGE SCENARIOS
Provide the best solution for your long-term object fixation work.
Your machinery, vehicles, gardens, farms, cables, pipes, roofs, basements, etc.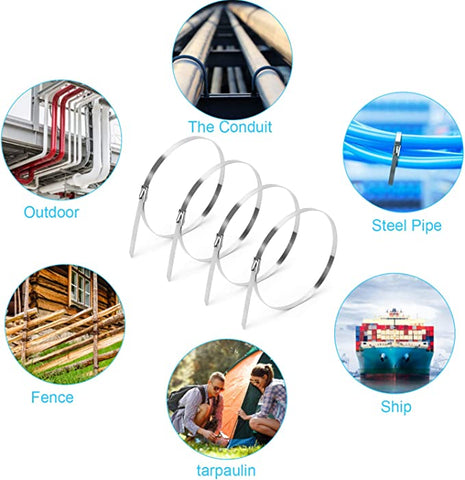 STAINLESS STEEL CABLE TIE PLIERS
Cut off stainless steel cable ties easily and cleanly without sharp edges.
Suitable for tensioning and cutting most stainless steel cable ties width up to 12 mm and thickness 0.3mm.
Notice: Works only with narrow-width Stainless Steel Cable Ties.
SPECIFICATIONS
Product Name: Stainless steel cable tie
Material: Stainless Steel
Weight: 200G
Product Size: 4.6 x 100MM / 150MM / 200MM / 250MM
Package Contents: Stainless steel cable tie × 100 Pcs