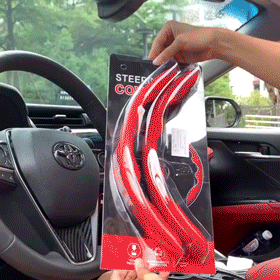 WHY DO WE NEED A STEERING WHEEL COVER?
The most important reason it increases the safety quotient.
How? Over a period of time and regular usage, the grip wears down on your steering wheel which makes it more slippery and slick.
While adding a premium cover with a textured finish, you can get a solid grip to control it properly especially during flat tire cases.
Also, it makes driving a pleasurable and comfortable experience.
In the summer season, harsh sun rays make a steering wheel hot like a burner and in the winter season, it becomes too cold to touch.
Therefore, putting a high-quality steering wheel cover will control the temperature and give you a comfortable driving experience.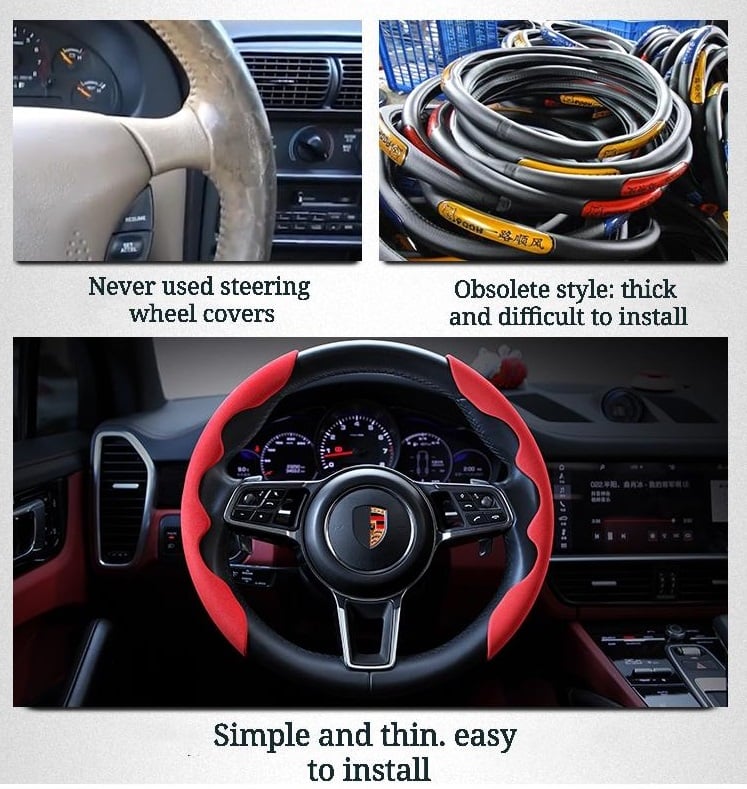 MAIN FEATURES
【Increase Safety and Comfort】Steering wheel cover leather plush material, super soft and warm, non-slip and durable.
It provides excellent grip for the steering wheel, brings you excellent touch and feel, massages your palms and relieves driving fatigue, and protects your hands from the friction of the steering wheel.
【Top Quality】Delicate workmanship, super technology, and flat sewing stitches.
The steering wheel cover set is the perfect item to transform the look of your vehicle's interior while protecting your original steering wheel at the same time from wear and tear. 
【Sweatproof & Anti-skidding】Prevents the hands from getting sweaty from contact, the best solution to palmar hyperhidrosis.
【Easy To Install】Slips right on the steering wheel and instantly improves the appearance of old or dirty steering wheels.
HOW TO INSTALL THE STEERING WHEEL COVER?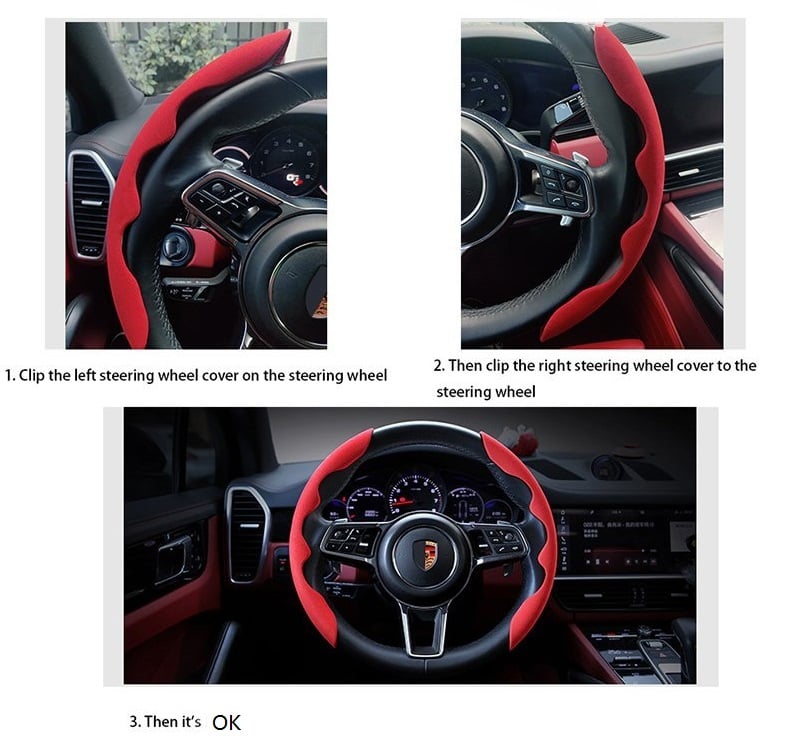 SPECIFICATIONS
Material:Suede
Color: Red, Black, Grey, Brown 
Applicable models: This product is suitable for steering wheels of any size and diameter of any car model. Very suitable after installation.
Applicable steering wheel: This product is suitable for both round steering wheel and D-shaped steering wheels.